If you want more customers you need to be found online.
Since 2009 our team of Internet marketing specialists have been providing search engine optimization services and search engine marketing services to local businesses, corporate clients and partner marketing firms in Calgary.
Inbound Interactive was created with one objective in mind, to help businesses generate more revenue and exposure using the web.
Marketing dollars are precious; plain and simple. But determining where, when and how to invest them can be challenging; especially with the ever-increasing services under the Internet marketing umbrella.
That's why we believe in taking an "In Your Shoes" approach to doing business. We believe in investing time to understand our client's businesses and the products and services they sell.
We work with business owners just like you.
To Increase Website Traffic
By creating compelling ads, optimizing your website and generating exposure for your business in popular search engines.
Attract New Leads & Prospects
By showing your ads only to prospective customers who are interested in what your business sells.
Boost Sales
By continually refining your campaign to increase its performance over time – this equates to more customers.
We do it through Search Engine Optmization & Google Adwords marketing.
What the heck does that mean? Watch our videos to learn more. They're less than two minutes.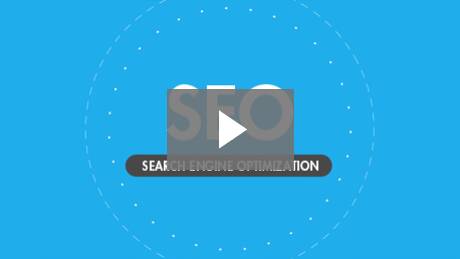 What is Search Engine Optimization (SEO)?
Search Engine Optimization (SEO) is the process of increasing a website's ranking in Google search results. Although it can apply to Yahoo! and Bing as well.
The SEO process involves researching a business's ideal terms and phrases (also known as keyword research) to find the variations of the keywords that have the highest amount of monthly searches but the lowest amount of competition.
Once the ideal keywords have been identified the website's content and the code is optimized in a process called onsite optimization. For a local business, the process can involve optimizing a website's meta data, title tags, description tags, heading tags and content. Not to mention installing Google Analytics, checking the website's navigation menu, sitemap and optimizing it for local hooks.
When using ethical SEO techniques, onsite optimization can have an immediate impact on a website's SEO rankings.
Once the onsite optimization is completed the offsite optimization process begins. The two items that are included in offsite optimization are citation building and link building.
For starters, citation building is the process of building references to your business's Name, Address and Phone Number (NAP) in directories on the web. These references are known as citations. Google uses citations to confirm a business's location information – when it's a mess Google can get confused, when it's accurate and clean a website stands a very good chance of appearing in Google's local search results.
Lastly, to rank in Google's search results a business needs links. On the web hyperlinks, also known as backlinks, are like a digital vote. The more votes (links) your website has the higher it will appear in the search results. The challenge is that not all links are created equally. Like a rocket ship, some links can blast your website to the top of the search results. Whereas others can lead to nasty Google penalties.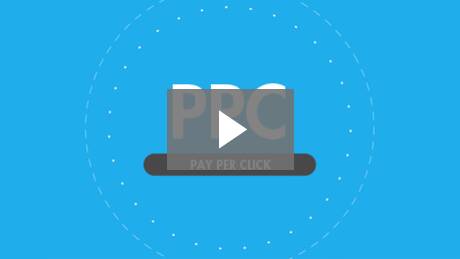 What is Google Adwords?
Google Adwords is Google's advertising network. It allows businesses to pay a fee to appear in Google's search results when a person "googles" a word or phrase.
Google Adwords, unlike SEO, operates on a Pay-Per-Click (PPC) model. Each time an ad is clicked, the business pays a small fee to Google in exchange for the click. It's a win-win scenario. The advertiser gets a new visitor to his website who may purchase his produce, and Google makes a small fee in return.
Adwords can be visualized of as a large auction of advertisers all bidding for the same (or similar) keywords. When there is a lot of competition the Cost-Per-Click (CPC) will go up, making each click more expensive. Whereas in industries with a low amount of competition, the CPC will typically remain low.
In addition to advertising in Google's search results, Adwords advertisers can also take advantage of Google's Display Network. The Display Network is a network of websites and blogs from around the world that have installed Google Adsense. Adsense is the platform that allows publishers to display ads on their website in exchange for a small fee. Google makes money by providing the software that connects advertisers and publishers. These clicks add up to big business for Google.
As part of Google's growing network of websites, advertisers now also have the opportunity to advertise on Youtube. Videos can appear on specific Youtube channels or on channels that are within a predefined category.
Adwords is a great tool for business of all shapes and sizes. People search for the products and services you sell every day. Where do you show up?
---
It's time to experience the Inbound difference.
We've worked with hundreds of local businesses and have discovered it's the little things that make the biggest impact.
Excellent Results
Rank highly in search engines and drive targeted traffic to your website.
No Long Term Contracts
Services offered as one time fees or on month-to-month contracts. Cancel any time.
Affordable Pricing
No need to break the bank, get results at a price you can afford.
Customer Service
When you call you'll speak to the person working on your account!
Fast Setup
Get online quickly and start attracting customers to your business.
Simple Reports
Monitor how your campaign is doing and what can be improved.
---
Some awesome companies we've helped…
---
Now for the best part, getting started is a breeze!